Caroline Cobb Concert
August 24th, 2018
$5
At each show, Caroline uses music and storytelling to take the listeners on a journey through scripture. Her hope is that those gathered will remember & rehearse God's Big Story of redemption, from creation to Christ's return. Concerts are designed to be a good mix of fun & reverence, personal stories & accessible biblical storytelling.
Join us at Redeemer for this rare opportunity. All are welcome and we will have coffee with light snacks.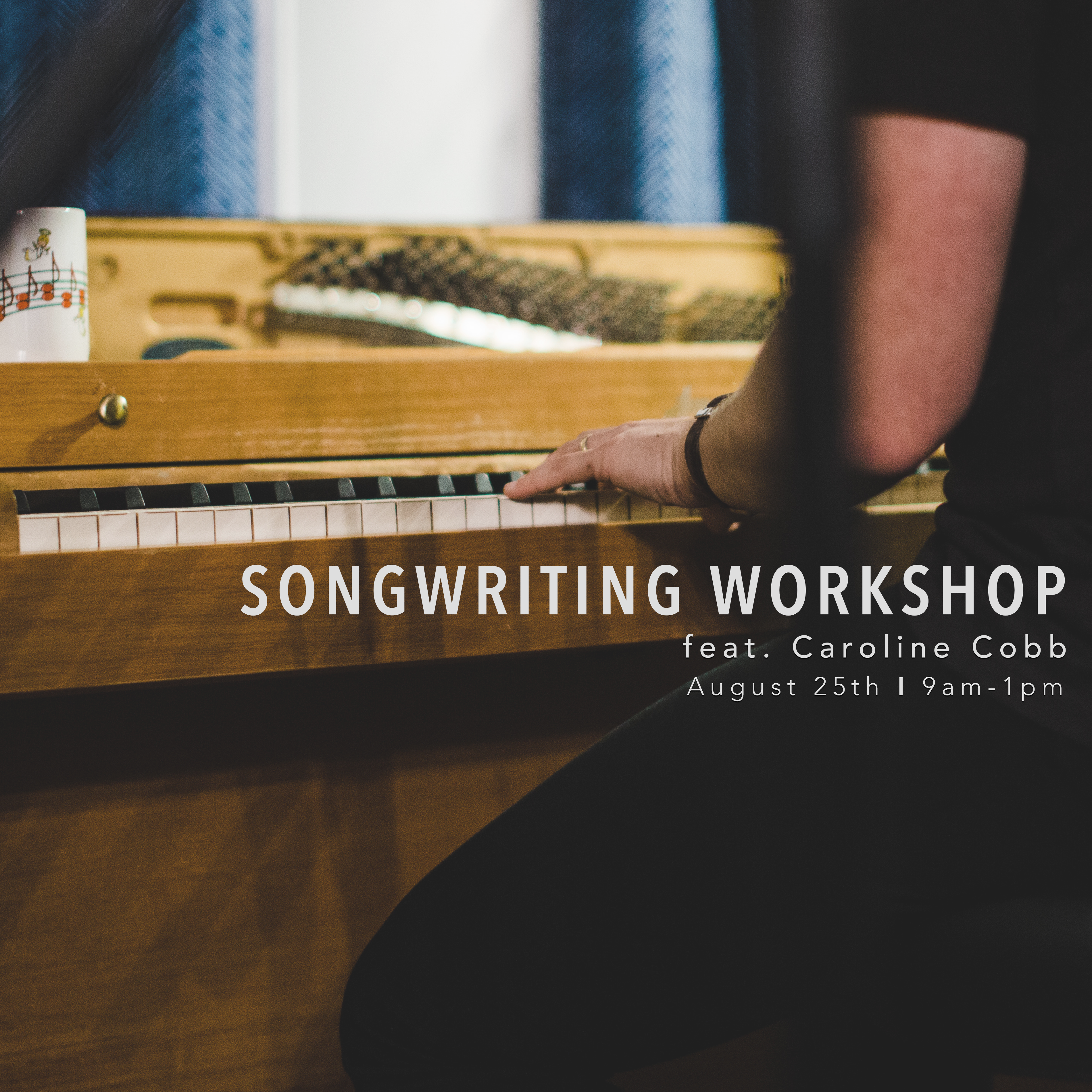 Songwriting Workshop w/ Caroline Cobb
August 25th, 2018
$15 - $125
Join us for a one day workshop to grow in your craft as a songwriter & storyteller. Caroline Cobb will join us for the day to share her songwriting journey, write with us & spend some time answering questions.
Breakfast & Coffee will be provided.
Gospel Foundations
September 23rd - October 28th, 2018
$15
Gospel Foundations is a great next step for anyone at Redeemer who desires to grow as a disciple of Jesus formed by the Gospel. For us, the Gospel is central to everything we do as a church. This class is designed to ground you in the Gospel story of Jesus. You will learn to see the redemptive thread through all of scripture, culminating in the life, death, and resurrection of Jesus which still looks forward to the renewal of all things. You will be challenged to find where you fit in God's story, and how the gospel informs your everyday life.
The course will be six consecutive weeks, beginning September 23rd and ending October 28th, from 4:00-5:30 pm. Registration for the class includes a copy of The Drama of Scripture by Michael Goheen, which will be the primary book resource we will use during Gospel Foundations. Limited childcare is also available for those who signup early.